PLYWOOD PRODUCERS PROTECT THEIR NEIGHBOURS WITH WEATHERSOLVE
Plywood producers are no stranger to dust. So, when a plywood producer wanted to stop dust and woodchips from blowing into neighbouring properties and dust-sensitive buildings, it was crucial to find an effective, adaptable dust solution that wouldn't interfere with the plant's operations.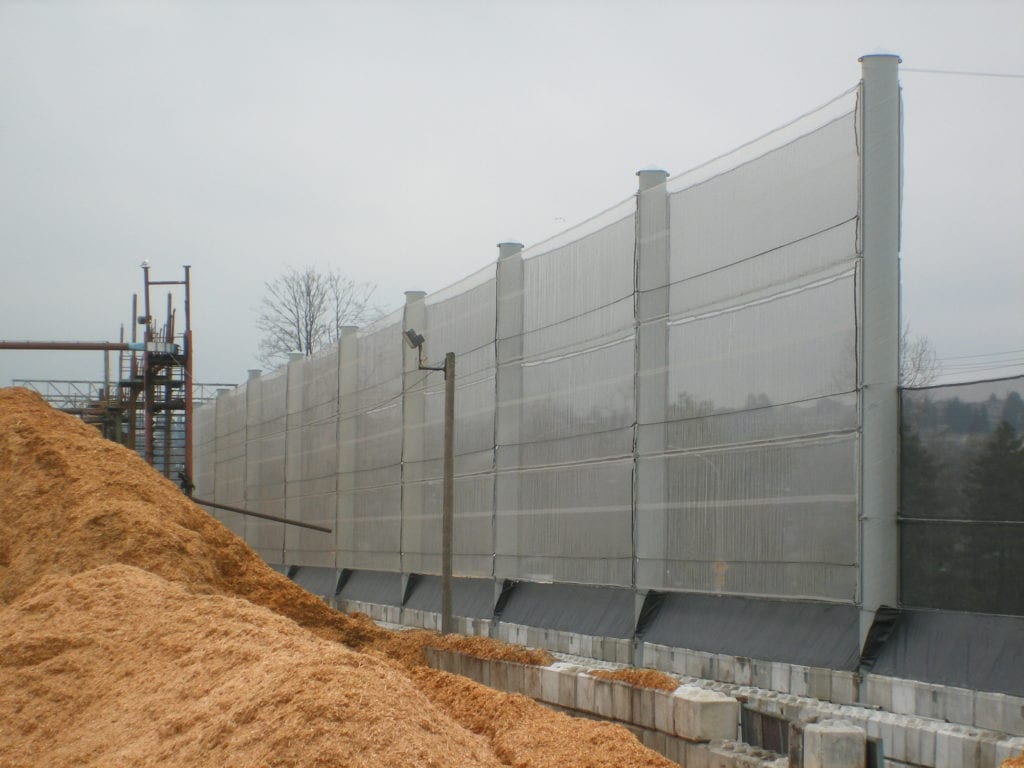 As an interim solution, the plant had used stacked lock blocks around the woodchip piles, to reduce movement of the woodchips and ultimately the movement of the dust. Unfortunately, the piles were significantly higher than the stacked lock blocks, and dust was continuing to blow into the surrounding area.
Even utilizing water sprays, the plywood producers continued to face issues controlling dust
Working with WeatherSolve, the plant was able to create a highly effective solution to address their needs, ensuring operations were not interrupted during installation. A downwind fence with a double-layer catch system was installed, along with a block base that acts as a retaining wall. The layered system features two separate screens several feet apart.
With space at a premium, fencing was installed on the boundaries to not compromise storage space on site. Furthermore, the plant's location on the soft ground meant foundations need to avoid excavation.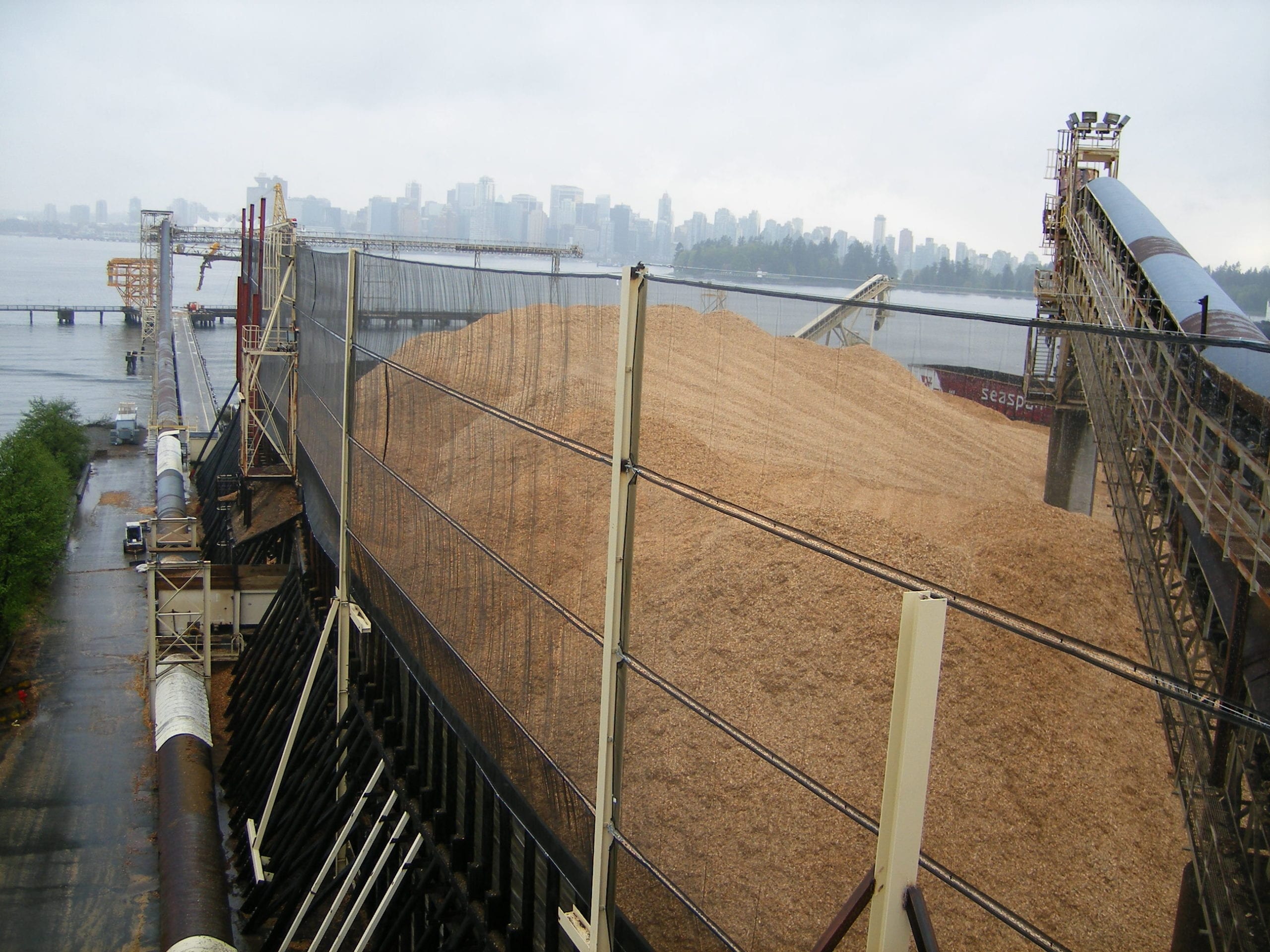 While the maximum height of a woodchip pile was 40ft (12m), the fencing WeatherSolve provided was 47ft (14m) to ensure adequate protection around the piles. Lower sections of fencing were used around the rest of the yard, creating a collection zone for the downwind drift.
The WeatherSolve implemented solution, which has been in use since 2006, has proven highly effective. The plant has continued to operate with no issues, no need for further action or Stage 2 solutions, and best of all, happy neighbours.
Do you want to learn more about how WeatherSolve Structures can help with your industrial company's dust control?  Contact us today or give us a call to learn more Toll Free: 1.800.749.2201