DUST SOLUTIONS FOR COAL PORTS
Coal ports are in operation around the world. Movement and operations in the port, along with wind, can cause dust to be blown throughout the worksite and surrounding area. It is critical that the area is protected to reduce the environmental impact while ensuring business operations are not interrupted. In fact, in many cases, there are legal rulings and requirements that must be adhered to when it comes to dust management and air quality in these situations. Dust solutions like WeatherSolve dust fences are key to this success.
WeatherSolve dust fences have been utilized worldwide for decades. Port authorities and local contractors in northern Europe worked with WeatherSolve to create a customized dust solution for their coal port. It was important that dust be controlled to avoid blowing towards the nearby city, however, the fence and protective measures had to accommodate full access for the rail system and ship-loading systems. The dust solution also needed to withstand severe winter weather.
The result was a customized solution tailored to the port site itself. As the coal piles were substantial in size, the fence used was 23m high and positioned carefully around the area with numerous openings and access lanes, allowing machinery to operate without impediments, while not sacrificing any protection and dust control. All fence components were designed to local building codes and the heavy-duty fabric in the dust fence provided effective control yet flexes gently in the wind, preventing ice build-up and withstanding severe weather, ice, and storms.
The port is currently operational and local monitoring stations downwind of the coal piles have reported that the dust fence has more than satisfied regulatory targets established by the port development program.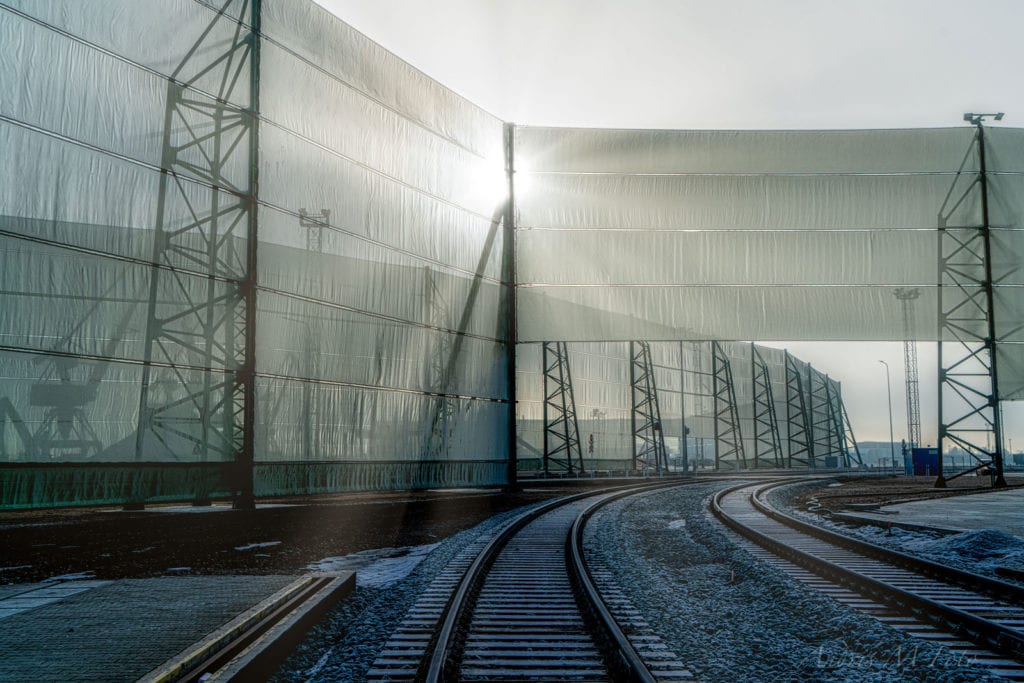 Our dust fences require minimal maintenance and do not require additional commodities like electricity or a water supply to operate. We bring a wealth of experience and expertise to each unique situation and as we offer the most customizable dust fencing on the market, you can rest assured that you're getting just what you, and your workplace, needs. No matter the size or scope of your worksite we're able to work with you and create a site-specific solution that meets your exact requirements and never compromises on quality.
For more information on a customized solution for your business contact WeatherSolve Structures today!
Toll-Free: 1.800.749.2201
Office: 1.604.607.7781