BIG TINY WINS FOR WEATHERSOLVE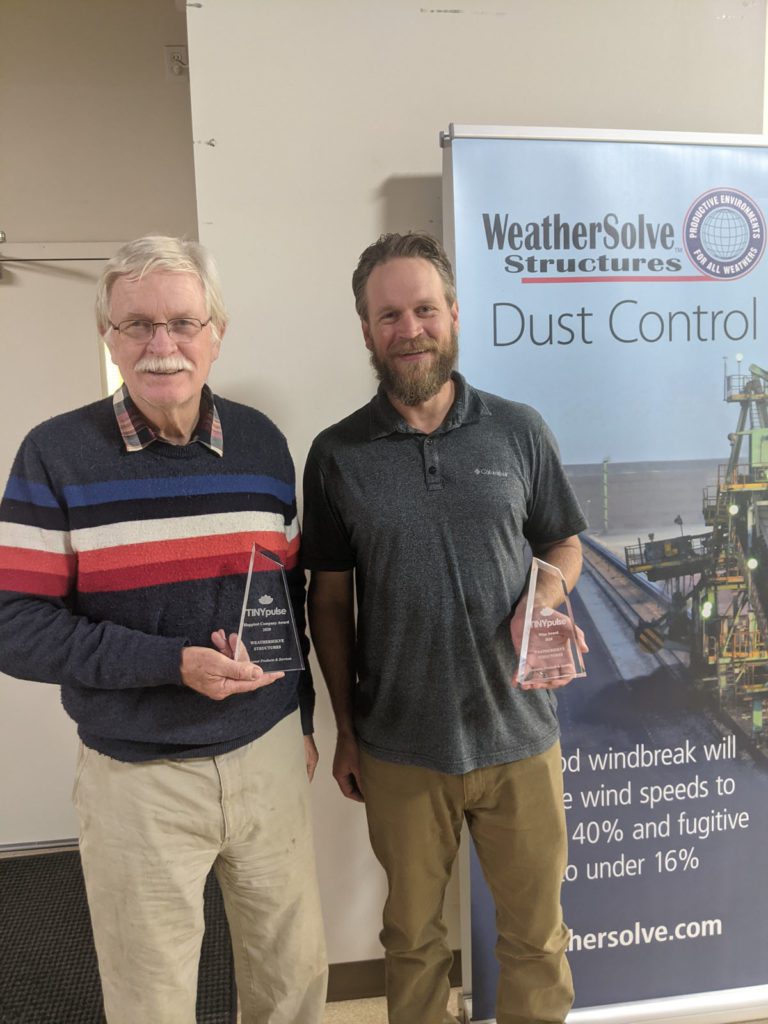 We're honoured and proud to announce we've been recognized at WeatherSolve with two TINYawards. The awards, presented by TINYpulse–a North America-wide company surveying employees at hundreds of businesses across numerous industries–are aimed at recognizing companies and organizations that have improved workplace culture and listened to employee feedback. The awards include multiple categories like Employee Recognition, and Raising the Bar.
We at WeatherSolve have been awarded both the 2020 Happiest Award and 2020 Wins Award in Consumer Products and Services for our commitment to creating opportunities for genuine, honest feedback and our dedication to actively listening and engaging with our employees.
Listening is an essential skill for anyone, regardless of industry or occupation. As our COO, Lucas Robinson said, "it allows the opportunity of honesty without a chance of judgment, and we will continue to enjoy the pure honesty that allows for growth."
Developing a positive, honest workplace atmosphere and company culture extends into our core values—ones we are proud of, that ensure our employees and clientele are happy and can achieve positive results in all their interactions: we care, we prioritize quality, we're innovative, and we promote harmony.
Working together, we pride ourselves on the quality we offer in everything from our products to our customer service. We stand behind our name and ensure our impeccable standards are always upheld. At WeatherSolve, we continue to look for new possibilities and tackle challenges with innovation and creativity to achieve harmonious solutions every time.
We're thrilled to be award winners and we remain devoted to continuing to improve company culture, creating a desirable work environment, and of course, ensuring absolute satisfaction with all our customers.
After all, they may be TINYawards, but they hold big meaning for us.