Supporting Solar Power and Protecting Solar Panels
As attention shifts to renewable energy and energy efficiency, solar power comes front and center. But utilizing solar power effectively requires adequate protection to ensure the solar panel field is able to function optimally, without disruption.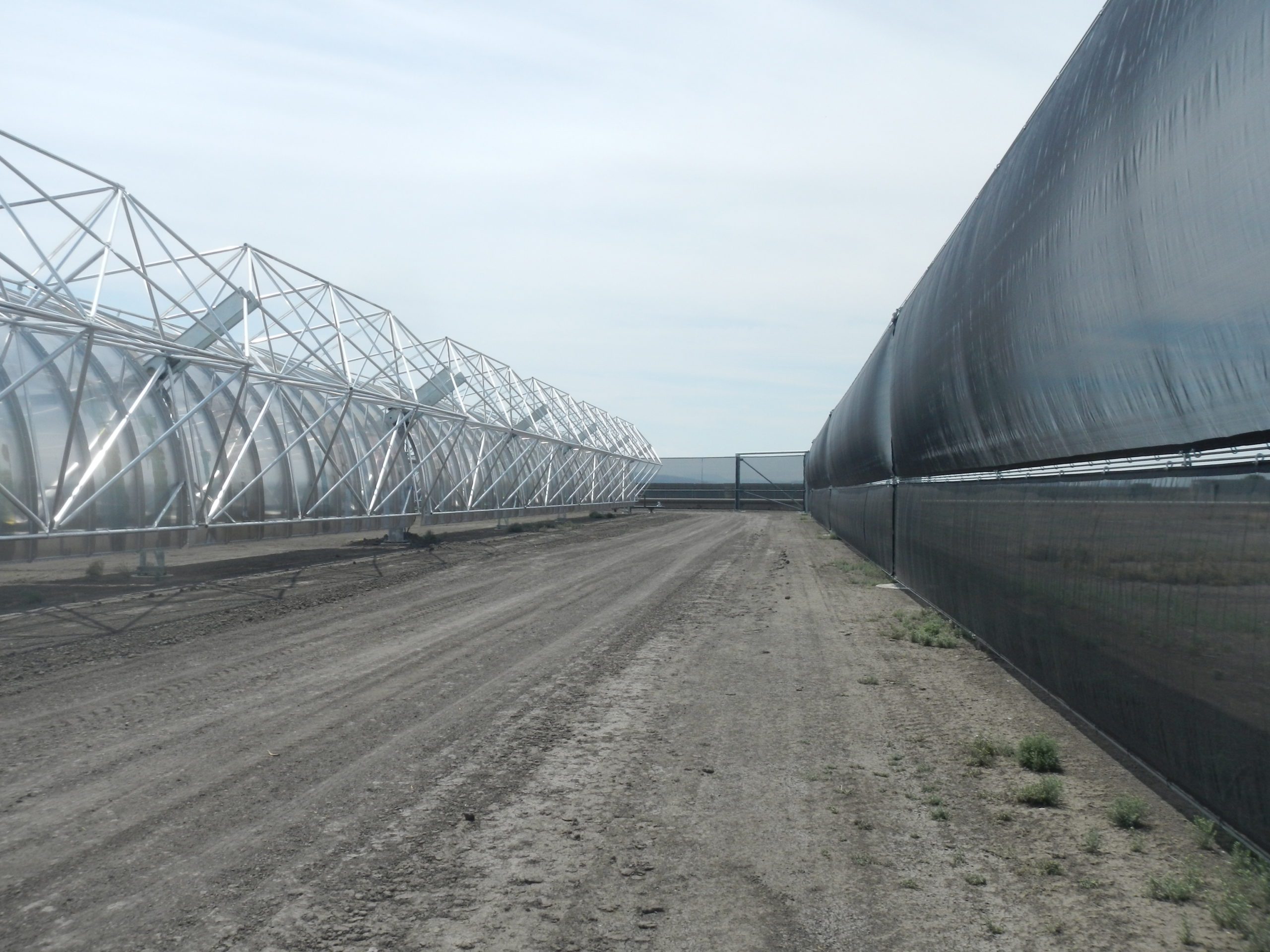 By implementing a WeatherSolve fence perimeter the panels in a solar field are protected from all directions. In addition to catching debris, a wind fence can catch smaller particles like gravel and sand that can damage even the most resilient and durable technology. Fencing also catches another damaging problem: dust. According to some panel manufacturers, dust can decrease irradiance by up to 15%, making the panel less effective and requiring additional maintenance and cleaning. Implementing a wind fence perimeter protects the panels from these concerns, minimizing their effects, and further reduces water consumption by decreasing the frequency of required cleanings.
In a solar field, the outer panels are always more heavily loaded therefore necessitating a different support structure and controlling when panels need to be stowed, depending on the style. Utilizing a wind fence perimeter protects the outer rows so they function the same as internal areas. This saves construction costs and increases the range of windspeeds the solar field can safely operate in. It also increases the self-sheltering effect in solar fields creating a low and even loading pattern. And, it allows the panels to continue generating electricity even in inclement weather, like a windstorm, where the mirrors would otherwise have to be stowed, facing the ground.
The team at Weathersolve brings a wealth of experience and extensive knowledge to every project, no matter the size and scope. Our wind fence solutions provide you with a reliable solution to protect your property and save you from unnecessary costs and preventable problems.
For more information on a customized solution for your business contact WeatherSolve Structures today!