THE WHO, WHERE, WHAT, WHY WHEN IT COMES TO HAIL ALLEY AND HOW YOU CAN PROTECT YOUR BUSINESS
They say in every life a little rain must fall, but what happens when that rain includes hail and that hail can cause damages, especially in Hail Alley. What is hail alley? Where is it? And how can you protect yourself and your business from potentially wicked weather?
WHAT IS HAIL ALLEY?
Hail Alley is a region in North America that extends through south and central Alberta, Canada, and into Colorado, Wyoming, Nebraska, North Dakota, South Dakota, reaching all the way to Oklahoma and Texas in the United States.
The natural landscape in Hail Alley combined with temperature, atmosphere, and environment, makes it exceptionally vulnerable to severe hailstorms, and as more people move to the area, open businesses, and settle into growing metropolises, the potential for excessive hail damage increases.
Falling hail can range drastically in size from approximately ¼ inch, or the size of a pea, to over 4 inches, or the size of a grapefruit. Despite such variety, hail only needs to be the size of a quarter to be very damaging to vehicles, homes, crops such as wheat, and more, significantly impacting residents and business owners.
HOW SEVERE ARE THE DAMAGES IN HAIL ALLEY?
It doesn't take massive hailstones to cause damage and it can quickly become costly to repair. It's estimated that hailstorms in the United States can cause as much damage annually as hurricanes. In 2017, there was over $22 billion in hail-related damages in the US and in the last several years there have been multiple storms in Texas, Colorado, and Nebraska—all in Hail Alley—with damages costing in excess of a billion dollars each.
North of the border, a single 2020 Alberta hailstorm saw over $1.2 billion in damages with residents left waiting for assistance and concerned about a potential spike in insurance premiums.
As our climate continues to change, scientists and researchers predict future storms will produce larger hailstones. The largest recorded hailstone, according to the National Severe Storms Laboratory, fell on June 22, 2004, in Aurora, Nebraska, and measured 7 inches in diameter—nearly the size of a soccer ball.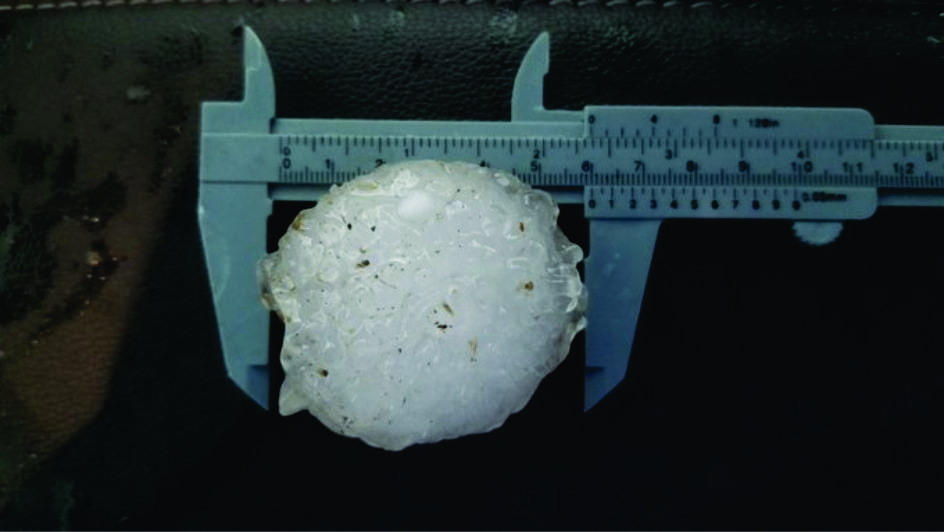 WHAT IS THE RISK TO MY BUSINESS?
No matter how closely you watch the weather forecast it's just not possible to predict Mother Nature with certainty. Hailstorms don't need to last long or contain large hailstones to do costly damage. And rearranging the layout of your space and moving vehicles, trucks, and trailers is inconvenient and impractical. Not to mention, if you do suffer damage from severe weather, the repairs can be expensive, time-consuming, and can drastically impact insurance rates for your business.
HOW DO I PROTECT MY SPACE AND MY BUSINESS?
Protect your business with a hail canopy. WeatherSolve canopies are designed to catch falling hail, protecting what's beneath the canopy, like vehicles, from damage.
Our canopies are customizable and designed to fit your space and environment, working with existing structures to avoid the need to reconfigure how your business is laid out and operates. Not only can canopies catch hail to prevent damage, but they can also withstand other severe weather like ice and snow, while still allowing sunlight to filter through and create an enjoyable atmosphere for your customers and employees. WeatherSolve canopies meet and exceed fire code regulations and are rigorously tested to withstand whatever the forecast has in store. 
With decades of experience WeatherSolve has you, and your business, covered.