This patented clip used for the overload release system has been developed for situations where reliability is important. The overload release system has been extensively tested and used in situations as extreme as South Florida hurricanes; so it's strength in a range of situations can be accurately predicted. Controlling the strength of the connection between the fabric and the main cables allows designs to be optimized so that the connection will generally break loose before structural damage to the support structure occurs.
The strength of both clips is around 1.4kN (315lb (143kg)) under static load. Under impact load it is particularly reliable compared to other snap-together types of clip. This is very important for gusty wind conditions.
There are two sizes of clips, small for up to 3/8″  and large clip for up to 9/16″ cable. The head of the clip has been designed for ease of insertion into the fabric, and for a positive "click" when installed so that there is no doubt when the job is properly done.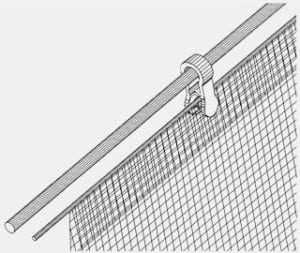 Drawing showing the Ultra-clip connecting the fabric hem and hew cable to the main support cable.
The sketches below show the 3 stages of the overload release system mechanism in action.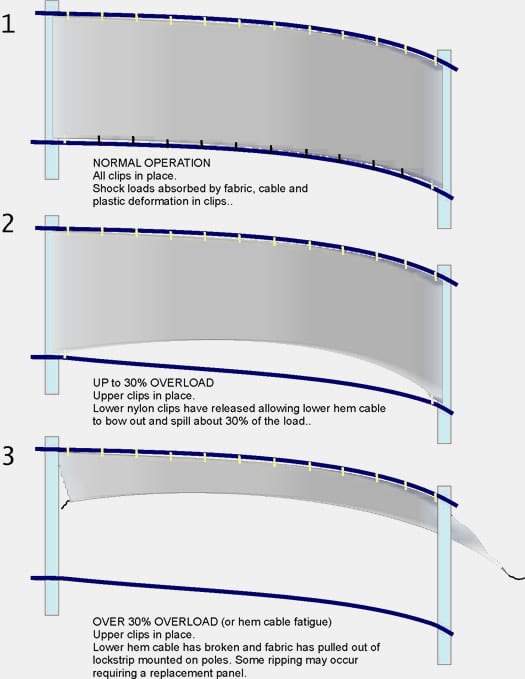 For more information on our overload release system and more contact WeatherSolve Structures today!